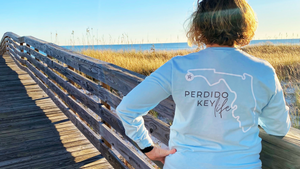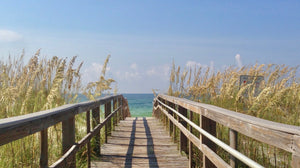 Where is Perdido Key?
Perdido Key translates to "Lost Key". Named by the Spanards in 1693 when they were blown off course trying to reach a mysterious body of water between Pensacola and Mobile. With its white sands and emerald waters, local and visitors come to the island today to "get lost". Close to the big beach towns like Pensacola Beach, Orange Beach and Gulf Shores, Perdido Key provides a different vibe. It's a place of relaxing and a slow pace lifestyle. If you are lucky you may catch a Sunday sunset Blue Angels beach buzz on their way home.
Protecting our Oceans
One thing Perdido Key is known for is protecting the sea turtles, perdido mice and snow birds found on the island. We are committed to sourcing sustainable products, cleaning up our beaches, and donating a portion of our profits to local organizations that keep our beaches and oceans clean.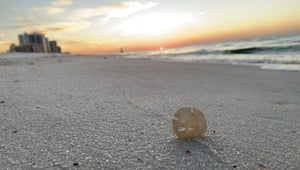 Let's CONNECT on Social Media #PerdidoKeyLife